About QueueMetrics Call Centre Suite
QueueMetrics is a highly scalable monitoring and reporting suite that addresses the needs of thousands of contact centres worldwide and offers a broad range of integrated benefits:
QueueMetrics Features:
Live administrator and supervisor call centre status panel.
Area code breakdowns inclusive of calling and waiting time.
Agent billable and payable time with total sales, contacts and conversion statistics.
Live agent page with queue statistics and agent controls.
Total unanswered calls with disconnection time and position.
Complete call distribution statistic, including sales and contacts, by week, day or hour.
Administrator message broadcasting and SMS functionality.
Full agent availability with session and pauses details and history.
Inbound ACD call attempts with metrics available by operator, terminal and queue.
Detailed call information including the Asterisk Call ID and recorded call.
Total of answered calls including call length and waiting time metrics.
Inclusive SLA of answered and unanswered calls and disconnection causes.
Extensive Quality Assessment module.
Send automated nightly PDF/XLS exports by e-mail.
Hundreds of metrics computed.
Products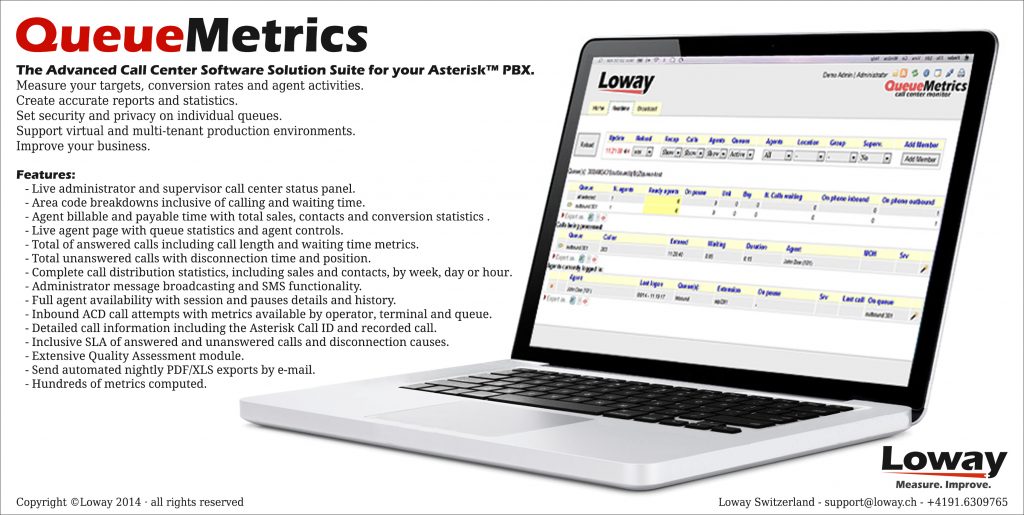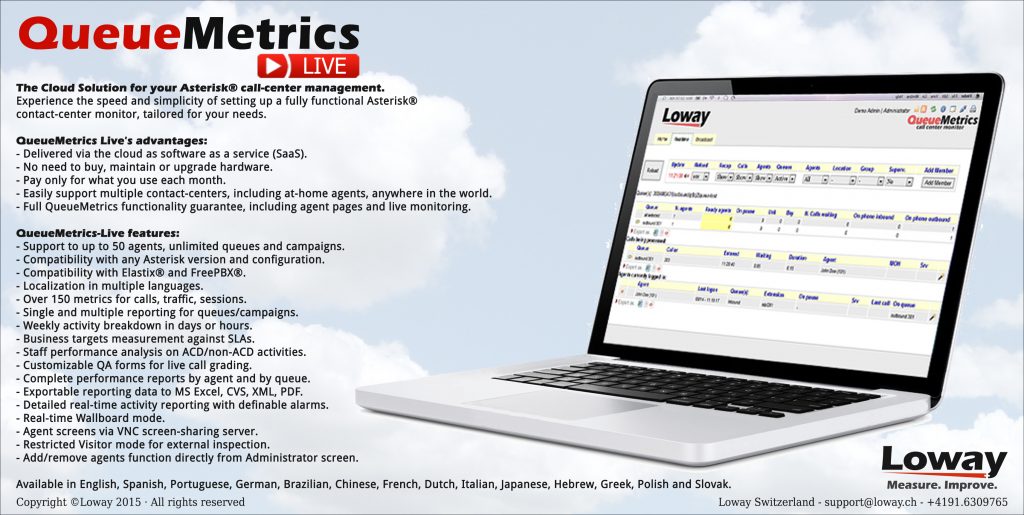 Contact Us For A Quote